Dissolves headaches. Fast.
Drop your pills and raise a glass to a new level of headache pain relief.
shop now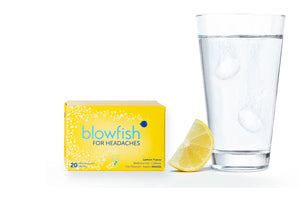 Want better healing? Drink up.
Old habits die hard, but here's the scientific truth: Drinking your medicine simply works better. First, pre-dissolved effervescent formulas attack headache pain 2X faster than pills. Next, medicinal caffeine works together with aspirin to provide 40% more effective relief over aspirin alone. Twice as fast and 40% better? That's a 100% game changer.
Shop now
The science of effective Relief
When it comes to treating headache pain, we were due for a re-do. And here it is. Blowfish for Headaches combines more effective medicine that's delivered more quickly. We can all drink to that.
Aspirin
Aspirin is recognized as unbeatable for helping relieving headache pain safely and reliably. It works by blocking the creation of prostaglandins, the hormones that send pain and inflammation signals to the brain.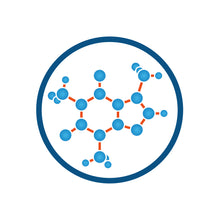 CAFFEINE
Pharmaceutical caffeine blocks pain receptors and narrows enlarged blood vessels that precede a headache or migraine. Plus, caffeine speeds absorption and increases the headache-relieving power of aspirin by 40%.
EFFERVESCENT DELIVERY
Pre-dissolved medicine gets into your system quickly to stop the pain before it can progress. The lemon-flavored solution is easy to drink and gentle on your stomach, so you don't need to take it with food.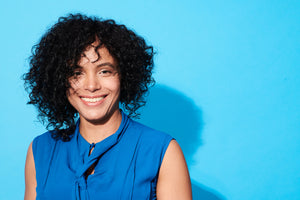 "Amazing product! Works so fast. I have chronic migraines and this is the only thing that helps."
Real Comments from Real Customers
"My wife uses it almost everyday for chronic migraine and it is even better than prescription medicine. She swears by it."
Lamont H
"I've tried just about everything for my migraines. My neurologist recently recommended I try blowfish and it's been great! I carry some with me everywhere I go. It's been a lifesaver!"
Cheryl A
"Blowfish is my go to for fast relief from headaches. It is the fastest treatment I have found. I love it!"
Amy H
faster
Have we mentioned it works 2X faster than pills? Because it works 2X faster than pills.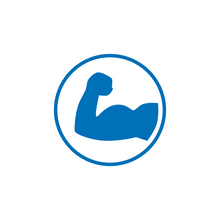 Stronger
A kick of caffeine significantly boosts the healing power of extra-strength pain reliever. Translation: a one-two punch.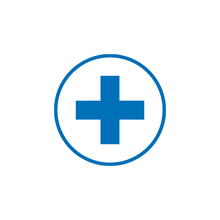 Safer
Acetaminophen-free formula.
Like, the bubble wrap of headache relief.